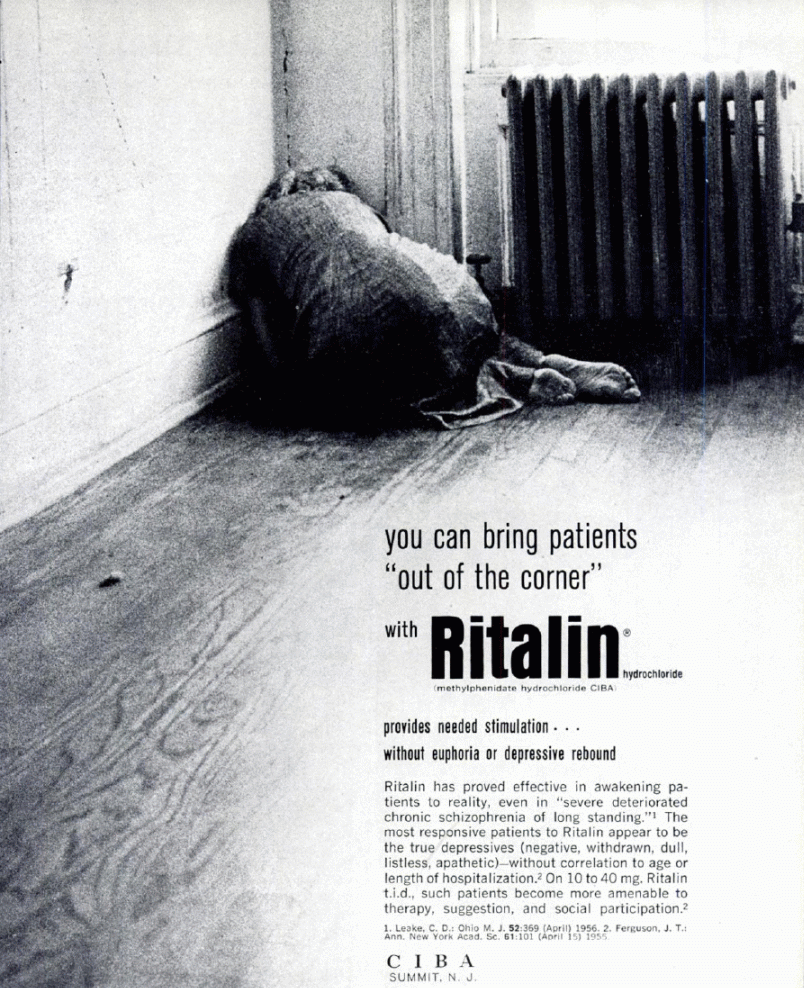 A Mitchel Fraas passes along a killer link to images of old pharmaceutical ads.

Here are few highlights: Bayer Heroin, Eli Lilly Cannabis Extract, Compazine: for better management of mentally defective children, Deaner: for increased daytime energy and attentiveness at lectures, and Ritalin's best slogan, "get things moving with Ritalin."

Pictured here is Mitch's favorite.

It makes me wonder how much the pharmaceutical industry has really changed.

And here's a non-medical add for "light, bright, cheery" detention windows. I guess somebody's got to market prison pars.